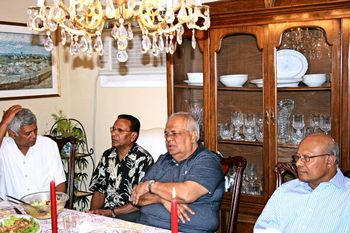 Bens' Alumni Association New York held its 19th Annual General Meeting on April 1, 2007, and the membership present voted to nominate Ranjit Swaris as the organization's first ever Vice Patron.
Ranjit Swaris was a student at St. Benedict's from 1943-1955 and thereafter continued his association with the College as a teacher until 1969, during which time he received an associate degree in Economics (Intermediate) from the University of London.
He migrated to the United States in January 1969 and has since lived in New York City. He was a founder member of both the Sri Lanka Association of New York (1971) and Bens' Alumni Association (1988).
Ranjit has been an ever loyal Old Ben and during the past nineteen years has worked consistently and diligently to promote all causes espoused by the New York branch. Old Bens the world over congratulate Ranjit on this high honor and wish him and the New York association all the very best.